OPENVIEW TAKES PART IN THE MACMILLAN WORLD'S BIGGEST COFFEE MORNING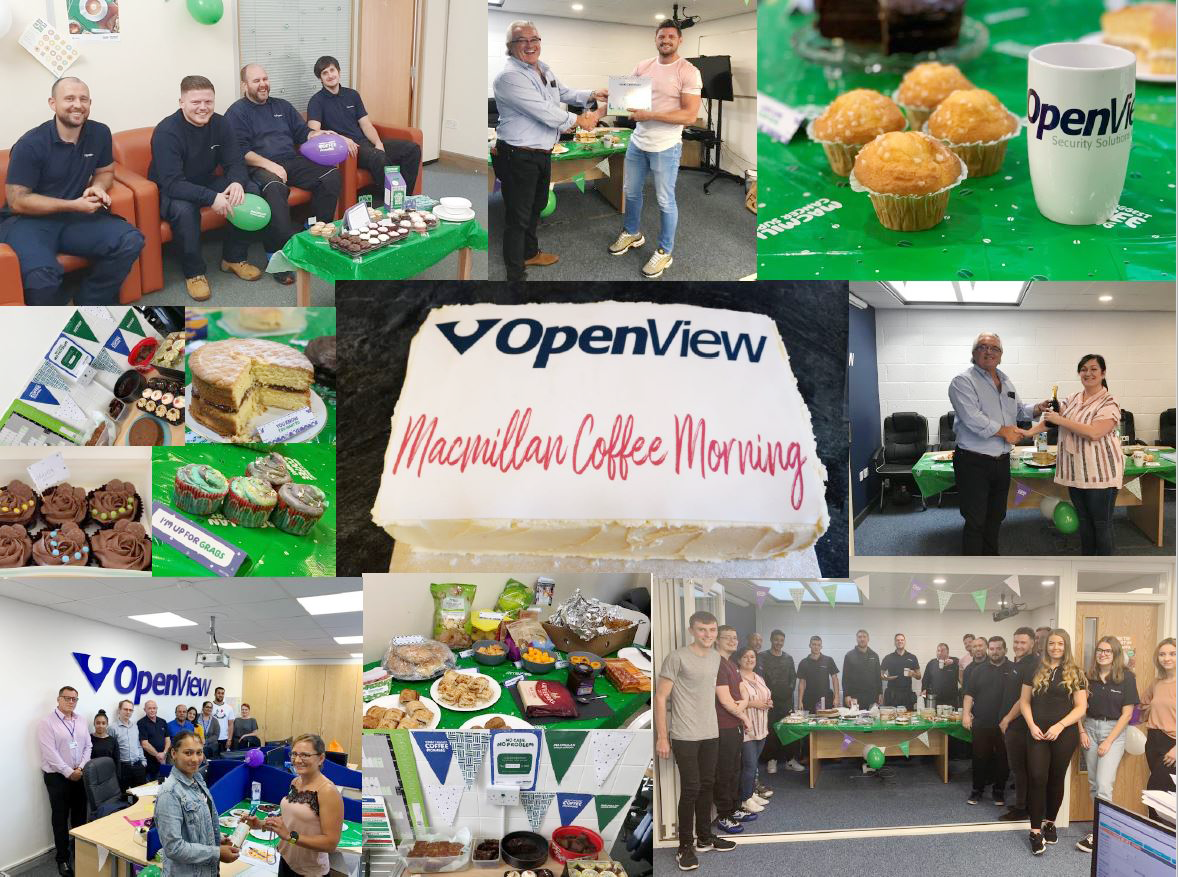 t
OpenView Security Solutions took part in the Macmillan World's Biggest Coffee Morning on Friday 27th September. The day is one of Macmillan Cancer Support's biggest fundraising events for people and families facing cancer. The event is a great way for people all over the UK to get together and host, attend and donate at their own coffee mornings to show their support for Macmillan Cancer Support and the fantastic work they do
Staff based at OpenView's national network of offices planned, organised and delivered great coffee mornings featuring delicious, freshly baked cakes, buns and treats for all to enjoy. This year, a 'bake-off' competition was held at each branch. Group Managing Director Mark Ingleson judged that Samantha, the partner of one of our Romford-based employees, baked the overall winning entry.
The total raised to date is £672.39 which included additional donations from office staff for a 'dress-down' day.
Mark Ingleson commented: "We are delighted to be supporting the Macmillan Charity and I would like to thank everyone that took part for all their hard work and efforts to make the event such a success."
About Macmillan Cancer Support
Macmillan Cancer Support is a national charity which is focused on providing support, advice and assistance for people diagnosed with cancer. It is a source of support, helping cancer patients and their families with various forms of assistance including medical, practical, emotional and financial support. Macmillan's ambition is to reach and improve the lives of everyone living with cancer and to inspire millions of others to do the same.