BRADLEY WEST IS LATEST RECRUIT TO COMPLETE OPENVIEW APPRENTICESHIP PROGRAMME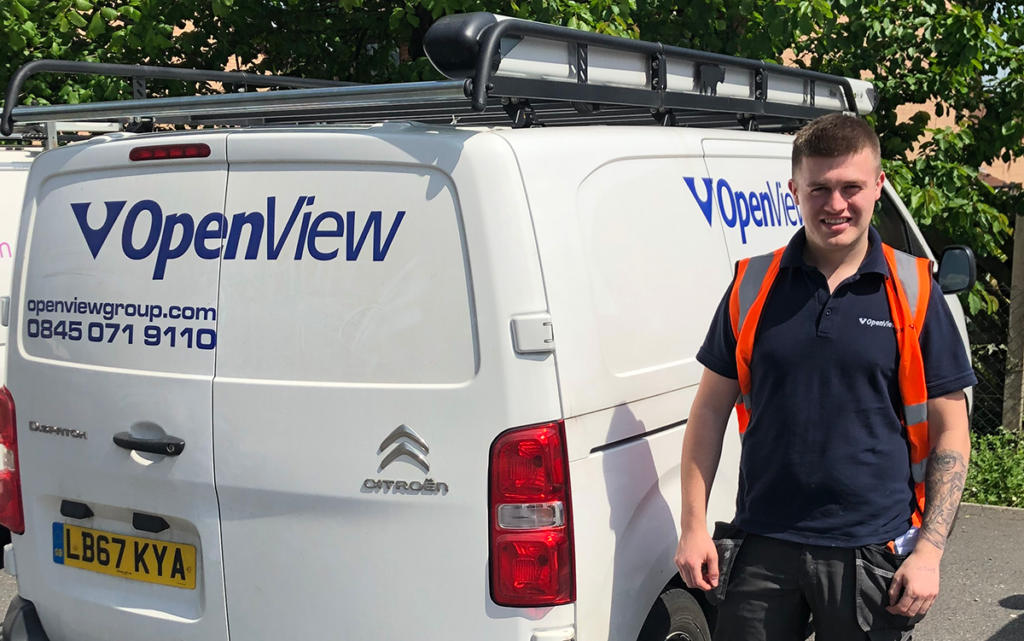 t
We are pleased to announce that Bradley West is the latest person to complete an apprenticeship with OpenView. Brad started
his four-year electrical apprenticeship programme with OpenView in 2015 which involved learning electrical principles and
installation skills with 1 year site work collating a portfolio of required disciplines.
Bradley was also mentored by senior engineers, helping him to put into practice the skills he learnt at Kirklees College. These included the installation
wiring containment, reading and understanding plans and wiring diagrams and organising the equipment required to install and complete contracts on
time. Throughout, he has demonstrated a good standard of workmanship and a great attitude to work.
Bradley has subsequently been appointed Installation Engineer at the Brighouse office and is now responsible for running his own small contracts.
The feedback from clients has always been positive and he has become a trustworthy and reliable member of the contracts department.
"This programme provides young people with the expertise and skills needed to meet the growing demands of our business," commented
Stephanie Taylor, Group HR Manager at OpenView. "It is a win-win situation as our apprentices know they are getting a nationally recognised
qualification whilst we can be equally secure that our new employees have the required skills to hit the ground running when their apprenticeships
are complete."
Apprenticeships are at the heart of the government's skills agenda to give young people on-the-job training and provide organisations such as
OpenView with the workers of the future.