NIGEL WALSH CELEBRATES TEN YEARS AT OPENVIEW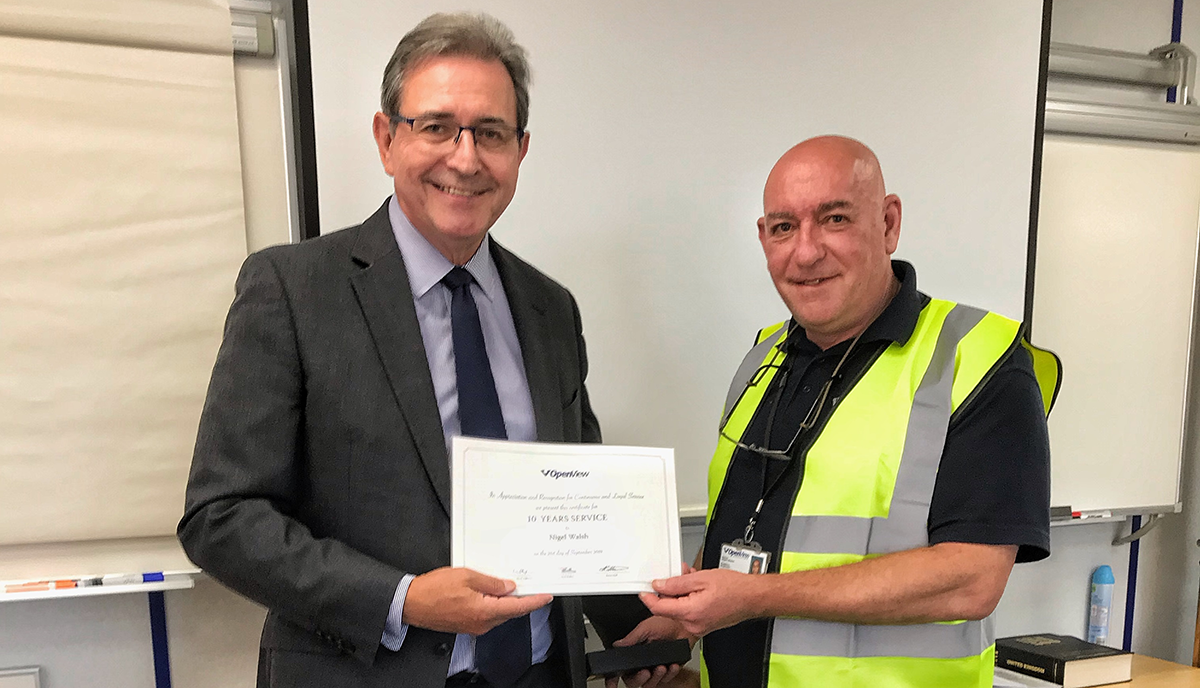 t
We are delighted to announce that Nigel Walsh recently reached his 10 year anniversary with OpenView.
Nigel's career at OpenView started in 2009 when he joined as a CCTV PPM engineer at our Romford office. He quickly became a key member of the PPM team supporting a number of large CCTV deployments including highways, town centres and housing estates across London and the Home Counties. As one of the most experienced members of the team, he is often called upon to handle reactive service calls and it's not uncommon for customers to request him by name.
Nigel continues to be an ambassador for Openview and regularly receives praise from customers on his professionalism, reliability and attention to detail. He always goes the extra mile to ensure that customer needs are met and we look forward to his next 10 years with us.